[Press Release – For Immediate Release]
FSX Inc's software support team to install its powerful DPF tracking software, FSX TrapTracker, at Advanced Emission Control Solutions, a California Air

Resources Board (CARB) expert and leading DPF cleaning firm located in Fresno California. Advanced Emission Control Solutions is a preeminent adviser to fleets, heavy-duty truck drivers, vehicle and school bus owners focused on CARB compliances. Advanced Emission Control Solutions' owners have been in business for over 60 years and have been in the diesel emissions industry for the past 10 years.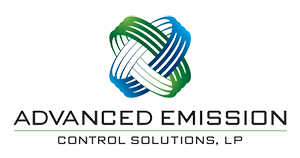 Advanced Emission Control Solutions' manager and consultant Bob Gaffney has authorized the use of FSX TrapTracker, a smart software tool, in his Diesel Particulate Filter cleaning facility in Northern California. His actions make Advanced Emission Control Solutions the first FSX TrapTracker location in Northern California.
Mr. Gaffney took keen notice of FSX TrapTracker after his DPF technicians were highly impressed with what they saw during a demonstration of the FSX TrapTracker software right outside their own mobile DPF cleaning unit during a CARB sponsored One Stop event in Seaside California.
"If Rory [AECS' DPF technician] has seen it and liked it then we will, I am confident" Gaffney said.
Advanced Emission Control Solutions' DPF technicians did "like" FSX TrapTracker and agreed it seemed "easy" to use. The FSX TrapTracker digitally fills out the DPF cleaning worksheet and eliminates the need for the technician to fill out the paper worksheet forms. No longer will the DPF technician have to rely upon the multiple printed sheets of pressure range tables which are frequently not as current as those found within the FSX TrapTracker's electronically-updated internal database of part numbers and pressure ranges.
Advanced Emission Control Solutions' website states they are "known for prompt, 24-hour turnaround on DPF cleanings. You park it, we clean it." Advanced Emission Control Solutions can now count FSX TrapTracker as part of its DPF cleaning arsenal. For more information please visit these weblinks: FSX Inc. and FSX TrapTracker.