FSX TrapTracker "is a great tool" said Mr. Jaime Larios, Service and Body Shop Manager, Inland Kenworth Los Angeles.  By acquiring FSX TrapTracker for his organization Mr. Larios is fully committed to using FSX Inc's smart app to deliver Inland Kenworth's trademark customer service.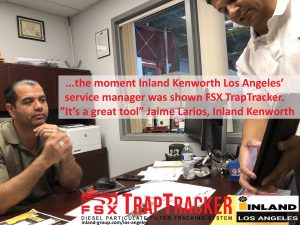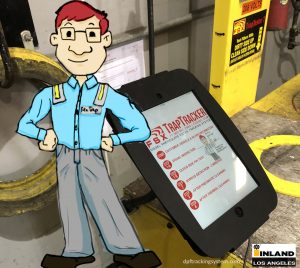 Shortly upon authorizing the use of the FSX TrapTracker DPF tracking software at his Los Angeles County location Mr. Larios immediately recognized the competitive advantage FSX TrapTracker will extend to his DPF cleaning facility and the tangible benefits it will bring truckers by reducing their DPF cleaning downtime.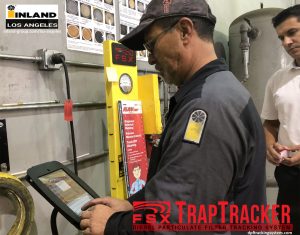 Inland Kenworth Los Angeles is a proud supplier of Kenworth, PacLease, and PACCARMX and now Mr. Larios empowered his technicians with FSX TrapTracker which will reduce his staff's labor time to clean a DPF and ensure more accuracy in DPF cleanings. FSX TrapTracker will also automatically prepare DPF cleaning history worksheets for documentation, emailing, tracking and retention purposes.  In addition, FSX's certified and internal FSX TrapTracker database of part numbers with pressure ranges ensures Mr. Larios' highly skilled and trained staff will have the most current FSX certified pressure ranges for existing and new DPF filters.
FSX TrapTracker is proud to be successfully installed at all four of these Southern California locations: Inland Kenworth Los Angeles, Carson, Fontana, San Diego.