Summer is heating up and so is the DPF cleaning service at Rush Truck Center Brownsville Texas. Rush Truck Centers, has 120 locations nationwide and the company has the country's largest inventory of Peterbilt trucks. Rush Enterprises, the corporate owner of Rush Truck Centers, is headquartered in New Braunfels Texas. Now, Rush Enterprises has authorized the use of the DPFTRAC DPF Tracking software at the company's Rush Truck Center Brownsville location.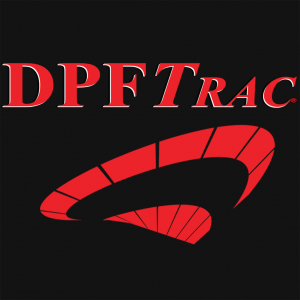 DPFTRAC is the iPAD software app and companion to FSX Inc's equipment including the TrapBlaster, TrapTester, and TrapBurner. FSX is located in Granite Falls Washington and is the industry leader in DPF cleaning equipment, technology and sales. The DPFTRAC software has an internal database populated with hundreds of FSX certified part numbers for technicians to pull from. This dynamic database of DPF parts ensures more precise and accurate DPF cleanings every time. Rush Truck Center Brownsville has now added the DPFTRAC digital tool to the company's DPF cleaning procedures.
DPFTRAC software is powered by FSX technology and developed and distributed by RAVHD, a Southern California technology company. The DPFTRAC iPAD app ensures that DPF technicians deliver to their customers detailed and uniform FSX certified DPF cleanings every time. DPFTRAC strictly adheres to FSX's proven and trusted practice of cleaning DPFs by using a step by step approach to removing soot and ash buildups. No step can be bypassed and this means more accurate DPF cleanings.
The DPFTRAC software's use within large and small companies has steadily increased across the United States and Canada. DPF technicians at facilities far and wide are finding the DPFTRAC software to be a must-have digital tool which automatically generates a DPF cleaning history worksheet for each DPF cleaned.
DPFTRAC is easy to use and available for free download on the Apple Store. Possession of the DPF cleaning equipment and registration with DPFTRAC is required.