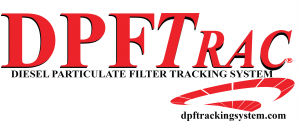 RAVHD created the world's first application which automates and digitizes the DPF cleaning process, regardless of the DPF cleaning equipment being used, all while producing a digital and auto-filled DPF cleaning history worksheet that details the results from each step of the DPF cleaning process. Diesel Particulate Filter Tracking System (DPFTRAC) means there are no more paper forms to fill out or lose.
Diesel Particulate Filter Tracking System, before being retooled for all brands of DPF cleaning equipment, was originally and exclusively licensed as FSX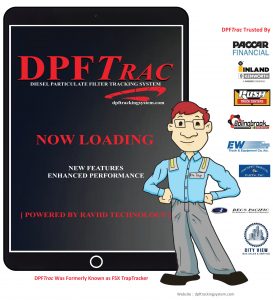 TrapTracker to FSX Inc. of Granite Falls Washington. FSX is the national leader in the manufacturing of DPF cleaning machinery.  RAVHD rebranded its starship software as DPFTRAC in 2020 to reflect its rising appeal, versatility, and adaptability of use across numerous DPF cleaning equipment platforms. DPFTRAC's new and rich features further proves it to be a perfect DPF tracking and cleaning accompaniment for all facilities using DPF cleaning equipment of any brand.  DPFTRAC is still highly tailored and designed for FSX DPF cleaning equipment. However given the flexibility built into DPFTRAC's software by its developer, DPFTRAC is now opening its features up for much broader and global use.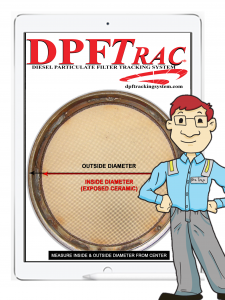 In the USA and Canada, DPFTRAC has now processed over 10,000 DPFs through its Diesel Particulate Filter Tracking System.  The data gathered during the process has proven to be a very useful treasure trove for managers of heavy duty trucks in both nations.  Managers who use DPFTRAC are better able to predict future maintenace needs for their individual trucks and fleets.  This reduces production downtime and saves money.  Managers are better able to plan for the need to obtain replacement DPF related parts based upon each DPF cleaning.
DPFTRAC is powered by RAVHD technology and developed by RAVHD a Southern California leader in diesel particulate filter tracking and testing technology. DPFTRAC is richly packed with extra features like text messaging and cloud backup and restoration features. DPFTRAC is on the Apple App Store (search for DPFTRAC DPF TRACKING) or click here.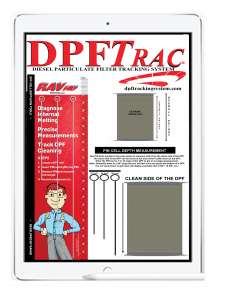 DPFTRAC adheres strictly to industry-standardized DPF cleaning practices by using a proven methodical step by step process. DPFTRAC allow the cleaning technician to use flexibility within each step to accommodate non-FSX DPF cleaning equipment. DPFTRAC is trusted by Paccar Financial, Inland Kenworth, SibanyeStillwater, Rush Truck Centers, BECS Pacific and many other industry leaders.
Diesel Particulate Filter Tracking System is offered as an annual subscription. This subscription gives your company access to DPFTRAC a smart DPF tracking software designed for FSX and other DPF cleaning equipment globally. Inquire about a subscriptions here: info@dpftrackingsystem.com
DPF technicians persistently say the DPFTRAC iPad app is "easy to use." DPFTRAC's easy touch navigation buttons and components respond perfectly, even when "plastic protective gloves" are worn during the DPF cleaning and data entry process.
DPFTRAC is built on top of the APPLE iPAD iOS platform and features a powerful backend SQL database built for storage, syncing and disaster recovery. DPFTRAC has the most current and updated DPF part numbers directly within the handheld device. DPFTRAC easily gives you the ability to backup and recover work orders at the press of a fingertip. Get started here.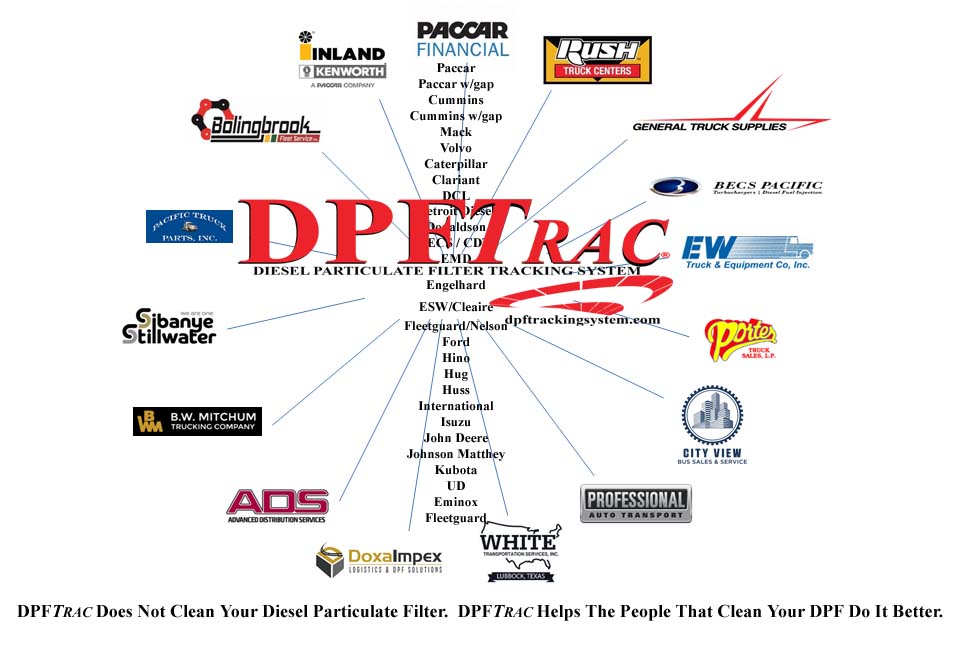 _______________________
View Pete Trap's answers to FAQ here.