[LAS VEGAS NEVADA, JANUARY 25, 2018 – PRESS RELEASE – FOR IMMEDIATE RELEASE]
HEAVY DUTY AFTERMARKET WEEK DEBUT OF FSX TRAPTRACKER AND PETE TRAP PROMPTS HDAW VISITOR'S REVIEW: "GENIUS".
FSX INC. SIGNS EXCLUSIVE CONTRACT WITH RAVHD FOR "FSX TRAPTRACKER" A DIESEL PARTICULATE FILTER (DPF) TRACKING SYSTEM – FSX TRAPTRACKER DEBUTED AT LAS VEGAS' HDAW (HEAVY DUTY AFTERMARKET WEEK) JANUARY 22 – JANUARY 25 2018 – THE MIRAGE HOTEL AND CASINO.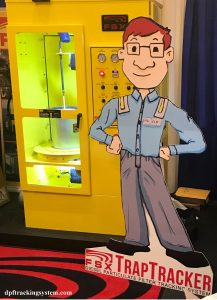 FSX TrapTracker and Pete Trap was introduced by FSX Inc's National Sales Manager, Jeremy Anderson, to high praise and acclaim. One HDAW visitor, a national east coast heavy duty aftermarket sales executive, referred to the creators of FSX TrapTracker as "genius." Both FSX TrapTracker and its tracking guide Pete Trap were very well received by HDAW's FSX DPF cleaning equipment focused visitors.
FSX TrapTracker is a new software-based diesel particulate filter tracking system which means no more paper forms to fill out. There was obvious excitement to the idea of not having to fill out forms while using the FSX DPF cleaning equipment. FSX TrapTracker and The TrapBlaster were prominently on display side by side at the Heavy Duty Aftermarket Week, a heavily attended, exclusive, prestigious, and annual event.
FSX Inc., a recurring HDAW exhibitor headquartered in Granite Falls Washington, is the global leader in diesel particulate filter (DPF) cleaning technology and machinery. FSX's TrapTracker is powered by FSX technology and developed by RAVHD, a leading software development company specializing in heavy duty operational re-automation and tracking. RAVHD is located at the Port of Long Beach/Port of Los Angeles in Wilmington, California.
FSX's TrapTracker has been licensed exclusively by FSX from RAVHD. FSX TrapTracker features a fiery red headed character named Pete Trap. Pete Trap serves as the DPF cleaner's assistant and guide throughout the FSX TrapTracker DPF tracking process. Pete Trap and FSX TrapTracker were standouts during the HDAW Vegas event at booth 2203.
For RAVHD corporate inquiries please send emails here: info@dpftrackingsystem.com RAVHD 1507 East Anaheim Street, Wilmington, CA 90744 http://www.dpftrackingsystem.com
For FSX Inc. corporate inquiries please visit: http://www.fsxinc.com
Link to pdf: http://www.dpftrackingsystem.com/wp-content/uploads/2018/01/FSX-RAVHD-DieselParticulateFilterTrackingSystem-PRESS-RELEASE-20180125.pdf
Link to the original and earlier full press release: http://www.dpftrackingsystem.com/wp-content/uploads/2018/01/FSX-RAVHD-DieselParticulateFilterTrackingSystem-PRESS-RELEASE-20180117.pdf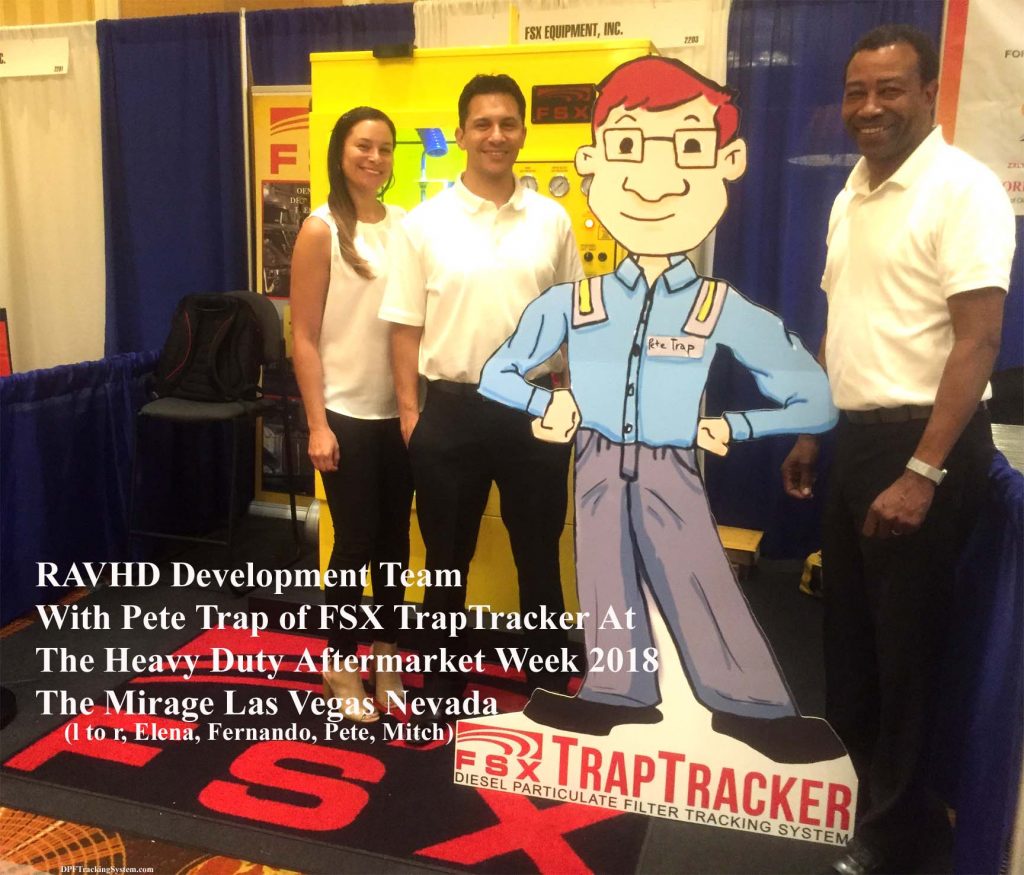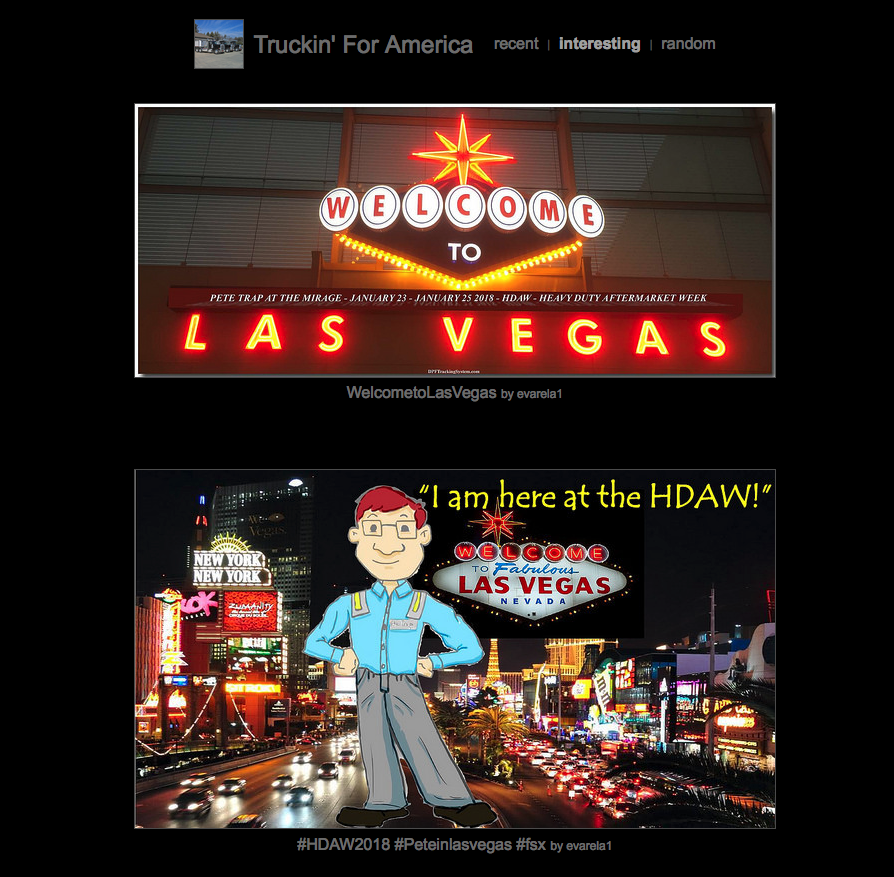 #PeteTrap #FSX #DPF #Equipment #HDAW #MirageCasino